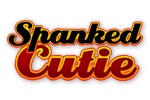 Visit Spanked Cutie
Webmaster & Affiliates
Mobile Traffic ✔
The Membership Site and the Free Hosted Galleries both went through a complete overhaul and re-design, making both 100% mobile friendly. Surfing our site on a mobile device is pure fun now, on all browsers and all operating systems. That means for you, a much better conversion of your mobile affiliate traffic!
FHG Titles & Descriptions ✔
To make our FHGs convert even better, most galleries have been extended by content tags and full descriptions. If you already use our galleries on your sites, there is nothing you have to do. All galleries have been migrated automatically.
Share Increase - 60% Commission ✔
If you make more than 10 sales on a monthly base, contact us immediately immediately! We appreciate your hard work and will increase your affiliate percentage from 50% to a whopping 60%. Applicable to all initial and recurring memberships, including our higher priced longterm and promotion offers.
Statistics, Billing & Payouts ✔
Our affiliate program is operated through the billing services of Verotel. Affiliate payouts are processed on a weekly basis, every Monday morning 8am CET, regularly as clockwork.
Promotion Material & Support ✔
Check our Hosted Galleries below, and also click the button for downloading a package of promotion material. If you cannot find what you are looking for, if you need something special for your campaigns, do not hesitate to contact us.
Register
Statistics
PROMO MATERIAL
Support
Create 124 Hosted Galleries
Girls Boarding School
Spanked at Home
Spanking Dollars